2.2 What's our Vegas trip gonna cost?
You have probably seen travel ads offering complete Las Vegas vacations ...including hotel and airfare for about $277. Well, that covers only a room at an old downtown hotel and red-eye flights to and from Las Vegas. Forget these deals completely! We want to stay in a good hotel, fly on a major airline ...or take advantage of a better vacation "package." Las Vegas is really not the cheap destination you frequently hear about.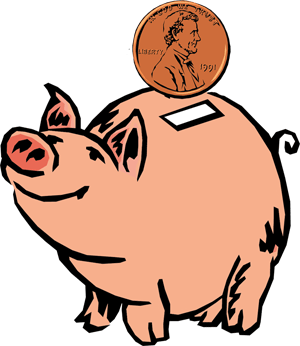 The major costs will be for lodging, airfare, food, entertainment and attractions, gambling and miscellaneous spending money. Plan on it costing at least $1,000 per person based on hotel room double-occupancy.
Actually my system is to put money aside every month in a special travel account so we can easily go to Las Vegas once or twice a year. It hurts less that way. Heres how the expenses break down.
The hotel will cost about $100 a day assuming two people to the room (or $50 per person, per day.) Sometimes less, sometimes more. So four nights will cost $200 per person.
Airfare, of course, depends on where you are flying from. But it should be between $100 and $400 round trip. It costs me about $175 round trip from Dallas to Las Vegas. But it can be less.
Food in Las Vegas can be incredibly inexpensive ...or incredibly expensive - depending on where you eat. A couple of all-you-can-eat buffet meals per day costs a maximum of $25. We always plan on going to at least one very fine restaurant during our stay ... about $50 per person. And there are always times when you will want to snack. A reasonable dining budget is $200 per person for the five days, Sunday through Thursday.
Entertainment is where it can get expensive ...especially if you want to take in two or three good shows. Tickets for the production shows and celebrity entertainers range from $50 to $100 each ...and it can be a lot more. (See Chapter 6) We always try to go to at least two major shows on each trip. Budget for entertainment: $150 per person.
Attractions (including sightseeing tours) can include trips to Hoover Dam, the Grand Canyon ...or just admission to Strip attractions (such as Mandalay Bays Shark Reef, Madame Tussaud's wax museum at the Venetian, or a guided evening tour of Strip nightlife.) Figure on $100 here. Many Las Vegas attractions are free. We talk about them in Chapter 5.

Gambling. I plan a budget of $100 a day ...which, according to the publicity, is about average. But it usually ends up more like a total of $300 since I win once in a while. I have even covered entire trips with gambling winnings. But it is a rarity indeed! Las Vegas didn't build all those gorgeous hotels by losing money. Consider gambling as entertainment. And you can drink free while gambling. I will tell you how to gamble a long time on little money, what not to do ...and how to cut your losses in Chapter 10.
Miscellaneous spending money (souvenirs, gifts and such): $50.
Total all that up and it comes to $1,250 per person. Inexpensive? No, but thats the average of what we spend and we always have a terrific time. Add about 20% more to cover unplanned expenses, such as tips and "bargains" while on a shopping jaunt.
I never rent a car in Vegas because the traffic and parking is terrible. And we hardly ever take a cab. We depend on public transportation (the strip bus, trolley, free shuttles) or the Las Vegas monorail and tram system. You can walk to most of the attractions on the strip.
NEXT PAGE: 2.3 OK. HOW DO WE GET THERE? ⇨