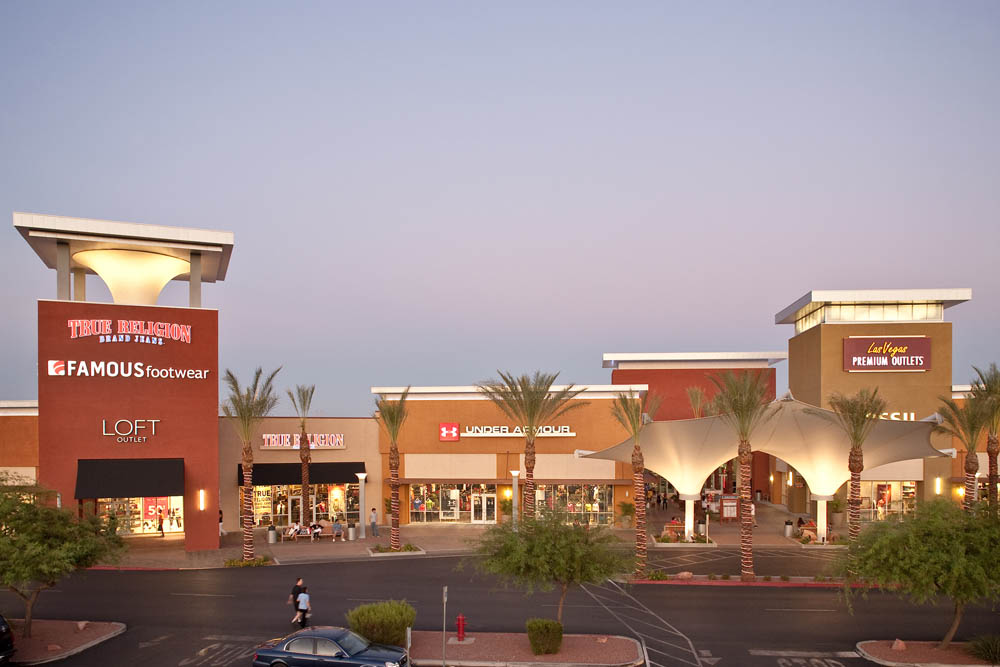 8.3 Bargain Shopping at Outlet Malls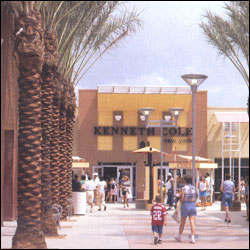 While visiting Las Vegas can be expensive, shopping doesn't have to be. There are many excellent outlet malls in Las Vegas that provide shoppers with a real bargain on everything from apparel and jewelry to housewares and artwork. While you'll have to be on the lookout for knock offs of luxury brands, you can find some amazing picks if you look hard enough. If you want to get the most for your money, start your shopping at one of the following popular outlet malls in Las Vegas.
Outlet Malls
(7400 Las Vegas Blvd. S.)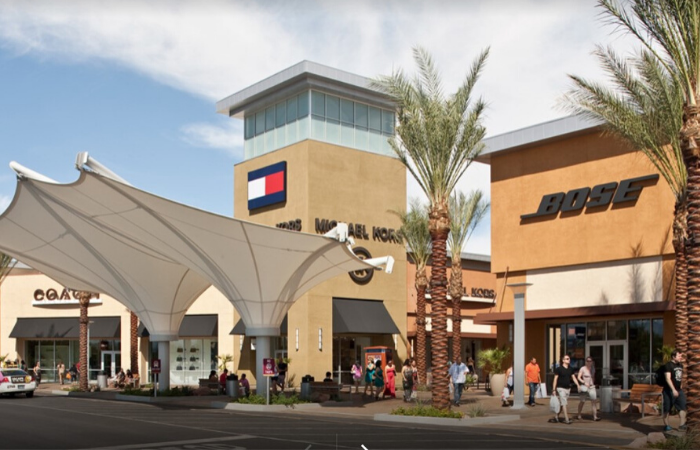 You can find Las Vegas South Premium Outlets just south of Mandalay Bay. This major outlet mall is home to 140 stores, including popular brands like Calvin Klein, Adidas, Guess, Nike, Michael Kors, True Religion, Reebok, Polo Ralph Lauren, Hot Topic, and many more.
Las Vegas South Premium Outlets also has many amazing dining options for shoppers who want to stop for a bite to eat. You can choose from either casual dining establishments or grab fast food. Popular choices include Chicken Now, China Max, Fatburger, Cinnabon, Menchie's Frozen Yogurt, and Rubio's Fresh Mexican Grill.
The biggest advantage of shopping at Las Vegas South Premium Outlets is the savings. Shoppers can expect to save upwards of 25 to 65 percent daily, making this outlet mall a popular attraction for both locals and tourists alike. The outlet mall is also happy to take returns on any purchase you're not happy with, no receipts or return labels needed.
(875 S. Grand Central Pkwy.)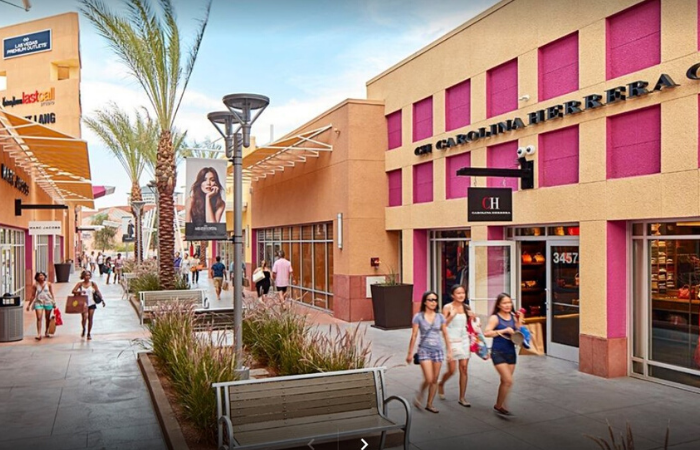 You probably already know that downtown Las Vegas is more affordable to begin with. However, Las Vegas North Premium Outlets makes shopping even less costly. The North Premium Outlets features 175 stores, including popular retailers like Reebok, Calvin Klein, DKNY, Levi's Burberry, Ann Taylor, True Religion, and Dolce & Gabbana.
Like the South Premium Outlets, you'll also find many amazing food establishments. Some dining options include Auntie Anne's Pretzels, Chipotle, Dairy Queen, Haagen- Dazs, Kung Pao Wok, Shake Shack, Starbucks Coffee, Subway, The Cheesecake Factory, and South Philly Cheesesteak & Fries.
Also like at its south side counterpart, shoppers at Las Vegas North Premium Outlets can save a significant amount of money. The average savings per day is between 25 and 65 percent, making the outlet mall one of the best deals in Las Vegas. What makes the North Premium Outlets unique is that it is an outdoor mall. In the hotter months, the mall has a misting system that helps keep shoppers cool and comfortable.
(32100 S. Las Vegas Blvd.)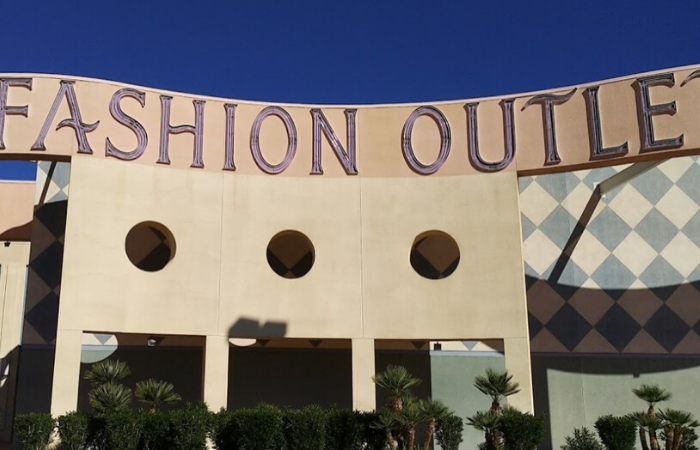 Prizm Outlets spans more than 371,000 square feet. You can find the outlet mall just off Interstate 15 near the California state line, about 40 miles southwest of Vegas. Currently, the mall has 58 stores and restaurants with some of its largest shops being Banana Republic, Coach, Williams Sonoma, and Polo Ralph Lauren. The Fashion Outlets are connected to the Primm Valley Resort and is divided into two themed courts: Urban Court and South Beach Court.
The new Prizm Outlets takes over the space formally known as the Fashion Outlets of Las Vegas. The outlet mall recently opened up a number of new attractions, such as Step Right Up, a carnival-themed attraction by the founders of HeadzUP found at the Boulevard Mall.
Prizm recently hired 30 muralists and street artists from over 15 countries to create the largest street art and mural location in the country. In addition, the outlet mall has spent more than $2 million in upgrades.
NEXT PAGE: 8.4 SOUVENIRS ...FOR THE FOLKS BACK HOME.... ⇨