7.5 Finding a nearby restaurant

Since there are so many restaurants in Las Vegas, it is difficult to say which is recommended. Everyone seems to have their own favorites. But there are some web sites that rank restaurants based on ratings by people who have eaten there.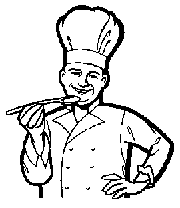 A word of caution, however. New restaurants are always coming ...and some change location or go out of business ...sometimes a website may not be aware of the change. Once you have selected a restaurant, it is a good idea to give them a call and make your reservation so there will be no surprises once to get to Sin City.
One long running website is "Rate Las Vegas" located here. A related website lists the various restaurants that are in each hotel along with a rating. They also have an alphabetized list of all restaurants in Las Vegas if you want to check out a specific restaurant.
Zagat's - the restaurant ratings and review people - has an excellent Las Vegas restaurant search engine. Just enter the restaurant or type of cusine. It includes a review of the restaurant.
LasVegas.com has an extensive dining search engine here. You can search for restaurants by hotel-casino, average price, cuisine type or location. Links are provided to ratings and reviews.
Las Vegas City Search also has a list of what they consider good restaurants here.
Las Vegas Trip Advisor has a giant list of recommended restaurants here complete with reviews and pricing.
The Review Journal (Las Vegas' largest newspaper) has an excellent restaurant search engine here. They rate each restaurant for food, service, atmosphere and value. You can also sort their list of restaurants by cuisine, location, hotel or price.
Frommer's (the travel guide people) has a list of 100 Las Vegas Restaurants here complete with reviews, ratings, average pricing, cuisine type and location.
The Las Vegas Advisor has a large list of Las Vegas Restaurants here complete with reviews and pricing information. And be sure to check their Top Ten Las Vegas Values. They always list a few outstanding dining values.
Looking to save some money? Vegas.com has a big list of dining bargains here. Included are steak, prime rib, breakfast, and dinner specials. (Note that they also say that all prices are subject to change without notice.)
---
TWO DINING SPECIALS YOU SHOULD TAKE ADVANTAGE OF...
are the "off-the-menu' $6.95 steak at Ellis Island and the $1.99 Shrinp Cocktail at the Golden Gate. DON'T PASS THESE UP!
The $6.95 (10-ounce top-sirloin) steak is cooked to order and includes potatoe, green beans, garlic green salad and a bread roll. Available 24 hours. Ellis Island is located east of the Strip on Koval Lane. (From the Strip, take East Flamingo one block east to 4178 Koval Lane ...behind Bally's.) Probably the best food value in Las Vegas!
The legendary 99-cent shrimp cocktail is now $1.99 at the Golden Gate Hotel/Casino has been running for half a century! Get it at their San Francisco Shrimp Bar and Deli. The bay shrimp in tangy red horseradish sauce is a downtown Vegas institution!. You have to ask for the lemon wedge. Served 11:00 a.m. to 2:00 a.m. (Located at One Fremont Street, Downtown.)
NEXT PAGE: 8.1 SHOPPING MALLS ON (OR NEAR) THE STRIP.... ⇨