3.5 Getting a low price at a good hotel
...what they don't want you to know.
Is "price" your main consideration when booking a room? Las Vegas hotel room availability and prices are totally subject to supply and demand. There are more than 150,000 rooms in Las Vegas that must be filled every night. Las Vegas hotels are the most crowded and, therefore, the most expensive on weekends, during holidays and major conventions. A good place to start is by checking the current hotel deals.
You can determine when the big conventions are in town by checking the website of the LVCVA. You can also call them toll free at (877) VISIT-LV. Very often, the week before - or week after - a peak period can result in great prices.
Hint: Most travelers are not aware that you can book a Las Vegas hotel FAR (months!) in advance and if a lower rate room sale promotion shows up for those days you can get it. Just call the hotel on their toll free number and ask that the lower "sale" rate be applied to your stay.
You just need to tell the reservation clerk their promotion code. I do not know of a hotel that will not do that for you provided you originally booked the reservation with the hotel. (They will not honor sales or packages bought through third parties.)
As mentioned above, when booking a hotel room far in advance, you should always review the Convention schedule for the month you plan on visiting Las Vegas. Do this, so you will know which week has the fewest convention guests.
Room rates are higher and are seldom reduced during high conventioneer attendance. Always determine which weeks "look" better for a later lower price reduction ahead of time. Usually the Sunday through Thursday weekdays are the most economical ...and the best value for visitors. I do this "exercise" a matter of policy whenever I plan Las Vegas trips.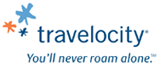 While hotels strive to avoid losing room share to Internet competition, the fact is that all hotels must use some kind of discounted distribution through third party intermediaries (wholesalers and consolidators) to clear their inventory of unsold rooms.
Third-party travel companies become competitors to a hotel's website and central reservation office. Therefore, many super hotel deals are "buried" in hotel/air travel packages (a so-called "value-added strategy") so that hotels will not adversely impact their own direct room sales. You can determine just how good these hotel room deals are by deducting the lowest round trip airfare from the total package price.
The following online wholesalers purchase rooms at various hotels in bulk at wholesale rates or are used as a "dumping ground" for excess (and often last minute) inventory.
They don't all buy the same amount of rooms from the same hotels. One may almost be out of rooms (and charge higher prices), while another may have plenty of rooms to sell (at low prices) at the same hotel. It's all in the timing ...and it takes Internet research to root them out. The best time to start your research on available room deals is once hotels have determined upcoming promotions ...about two to three months before your departure date.
The best hotel and package deals are almost always for Sunday, Monday or Tuesday departure and the best properties - especially for the first time visitor - are in the center and south strip. It is a good idea to prepare a list of acceptable hotels and alternate dates before searching for a room. My list:
The "acceptable" hotels in the center and south strip
Best: ($150/night is a good price) -- Aria, Bellagio, Caesars Palace/Tower, Mandalay Bay, Wynn/Encore, Venetian/Palazzo
Better: ($80-$100/night is a good price) -- Planet Hollywood, Caesars Palace, MGM, Mirage, Luxor, New York-New York, Paris, Treasure Island (TI),
Good: ($75/night is a good price): -- Ballys, Flamingo, Harrahs, Monte Carlo
Economy: (Unacceptable to me) - ($50/night is a good price) -- Bill's Gambling Hall & Saloon, Excalibur, Imperial Palace, Tropicana.
NOTE: When the economy is poor, hotel room prices will be even lower, sometimes SUBSTANTIALLY lower.
The goal of every hotel is to get consumers to book direct. When you come across a terrific Internet deal, call the hotel (on both their local line and toll-free number) and see what kind of price you can negotiate directly. Be sure that all taxes and fees are included in any quote. A hotel can often beat a wholesaler's price because the middleman gets a cut.
If you can't do better, book the deal quickly since hotel rates and availability can change fast. Flexible on departure dates? Call these hotel room suppliers on the telephone.
These hotel room suppliers (some are little known) frequently offer exceptional values. Be aware that there are tens of thousands of "travel affiliates" that offer basically the same rates of what is really only a relatively few true wholesalers ...and it is difficult to know which is which. (A true hotel room wholesaler/consolidator usually indicates "Affiliate with us" at the bottom of their home page.):
List of Las Vegas Discounted Rooms Wholesalers
Las Vegas Discount Websites
NEXT PAGE: 3.6 RECOMMENDED HOTELS....⇨