4.3 Cabs are an option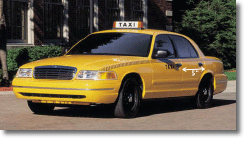 The taxi cab industry in Las Vegas is very tightly regulated by the Nevada Taxi Cab Authority. You can catch a cab outside the baggage claim area at the airport ...or at the main entrance of any hotel. You'll see a line, but it usually moves very fast. A little known fact is that Las Vegas cabs are prohibited by law from stopping for a customer on the street ...even if the cab is empty! Taxis may only pick up at hotels and established pickup points. If you are going to and from points on the strip, it is far cheaper to take the (No. 301 or 302) strip bus than a taxi cab.
There are 16 taxicab companies in the Las Vegas area, each making an average of 2 million trips a month . Every taxicab company is assigned a block of numbers for their cabs.
Uber & Lyft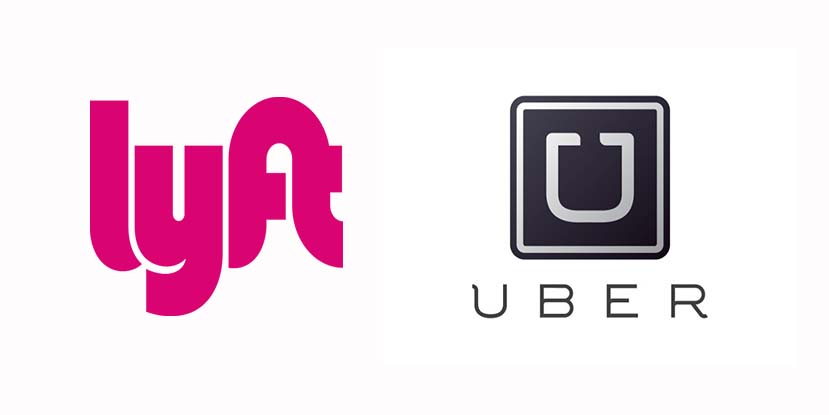 Yes, both Uber and Lyft are operating in Las Vegas, they are bad news to taxi and limo companies as they are cheaper and faster. According to Review Journal, average waiting time for Uber is 5 min, Lyft is 10 minutes and taxi cabs are 30 minutes for the pick up. And Uber is 40% and Lyft is 30% cheaper. And yes, Lyft and Uber are currently authorized to provide ride sharing services at the airport; the Pick up is located at Terminal 1 and Terminal 3.
Terminal 1 location: from baggage claim, take the elevator near door #2 up to level 2. Cross the pedestrian bridge on level 2 to the Terminal 1 Parking Garage. The Ride Share pick up is located on level 2M of the parking garage.
Terminal 3 location: From Baggage Claim, take the elevator near door #52, #54 or #56 up to level 1. Cross the pedestrian bridge on level 1 to the Terminal 3 Parking Garage. The Ride Share pick up is located on the Valet level of the parking garage.
LAS VEGAS CAB COMPANIES
| | |
| --- | --- |
| A-Cab Co.- | (702) 365-1900 |
| Ace Cab Co. - | (702) 888-4888 |
| A-North Las Vegas Cab - | (702) 888-4888 |
| Checker Cab Co. - | (702) 873-8012 |
| Deluxe Cab Co. - | (702) 568-7700 |
| Desert Cab Co. - | (702) 386-4828 |
| Henderson Taxi - | (702) 384-2322 |
| Lucky Cab Co. - | (702) 477-7555 |
| | |
| --- | --- |
| Nellis Cab Co. - | (702) 248-1111 |
| Star Cab Co. - | (702) 873-2000 |
| Union Cab Co. - | (702) 888-4888 |
| Vegas Western Cab Co. | (702) 888-4888 |
| Virgin Valley Cab Co. - | (702) 888-4888 |
| Western Cab Co. - | (702) 736-8000 |
| Whittlesea Blue Cab Co. - | (702) 384-6111 |
| Yellow Cab Co. - | (702) 873-2000 |
In order to have more cabs available on the weekend and during peak times, some cabs are time restricted to Friday to Sunday ...or Noon to 2 a.m. operation. To cut down on crimes against cab drivers, cameras are installed in all taxicabs
Cab fares in Las Vegas
Sixteen taxicab companies service the Las Vegas valley. When you enter a taxicab, the driver will start the taximeter (referred to as the "drop") and an initial charge of $3.30 will register. If a taxi ride originates at McCarran International Airport, an additional airport surcharge of $1.80 per trip is added to the taximeter.
After the initial "drop", the taximeter will assess a fare of $2.60 per mile ($.20 for each 1/13th of a mile traveled). If the taximeter senses that the taxicab is moving less than 8-12 MPH, the taximeter will assess a charge of $.25 (twenty-five cents) every 30 seconds ($30.00 per hour waiting time). That is why the taximeter continues to accumulate charges even when the taxicab is not moving. Once the taximeter senses that the taxicab is moving at a speed greater than 8-12 MPH the fare calculates on the actual distance traveled
Most Las Vegas strip hotels are two to five miles from the airport. So using the above formula, the cab fare (from the airport) should be between $12.00 and $17.00 ...up to a couple of bucks more if traffic is slow and "waiting time" is assessed." Cab fare from the airport to a downtown hotel is about $5 more.
AS A GENERAL RULE:
| | |
| --- | --- |
| Cab fares from McCarran Airport to the South Strip Such as to the Mandalay Bay, MGM, NY-NY hotels | $12 |
| Cab fares from the McCarran Airport to the Center Strip Such as to the Bellagio, Mirage, Paris hotels | $16 |
| Cab fares from McCarran Airprt to downtown Such as to the Golden Nugget | $24 |
Variables as traffic, traffic lights and pedestrians can add quite a bit to the average cab fare. Most cabbies are honest, but there are some that will take the long haul "scenic" route ...or through the tunnel connecting the airport to I-15.
If three or more people are traveling together, it is cheaper to take a cab rather than the airport shuttle. Nevada law provides that up to five passengers can ride in a taxicab for the one price listed on the taximeter. Passengers cannot be charged individually. Five passengers are permitted, as long as the driver does not carry more than two passengers in the front seat of the taxicab. Las Vegas taxi cabs do not accept credit/debit cards as payment.
As a taxi rider in Clark County Nevada, you have the right to dictate the destination and route used by the driver. Ask the driver to take the most direct route to your hotel. A taxi driver may not refuse even a very short trip. No smoking is allowed. You are entitled to receive a receipt if requested from the driver. Unless you wish to give a tip, pay only the amount displayed on the taximeter. (For good service, tip a dollar if the fare is under $10.00, otherwise $2.00.)
Those are the rules. If you have any complaint or have accidently left something in a cab, call the Taxicab Authority at: (702) 486-6532 (staffed 24 hrs.) Their office is located at: 1785 E. Sahara Avenue, Suite 200, Las Vegas, NV 89104. They have a staff of Investigators who respond to public complaints.
In order for the Taxicab Authority to investigate a complaint, you must include in your statement: Your name, date and time of incident, where it occurred, the cab company and cab number. It is also helpful to include the driver's name and driver's Taxicab Authority Permit number if you can get it.
NEXT PAGE: 4.4 BUSES AND THE STRIP TROLLY.... ⇨