8.2 Hotel Shopping Malls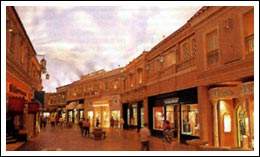 Las Vegas is known for having some of the most prestigious hotels in the world. Unlike your average hotel, these massive resorts and casinos often have their very own shopping center. Vegas' hotel shopping malls also provide shoppers with a large selection of retail shops, dining establishments, entertainment options, professional services, and so much more.
Hotel Shopping Malls
(3500 Las Vegas Blvd. S.)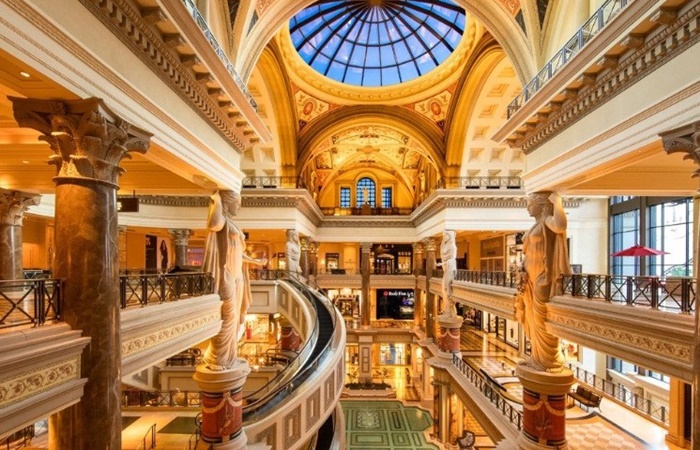 Since opening to the public in 1992, the Forum Shops at Caesars Palace has become one of the city's biggest and most frequented shopping malls. The shopping center spans more than 600,000 square feet with an exterior area that takes the form of an ancient Roman village under painted skies that changes from day to night on the hour.
The entrance to the Forum Shops is located next to the Mirage Hotel and Casino and the shopping mall is open weekdays from 10 AM to 11 PM. The Forum Shops also offers other great attractions, such as life-size robotic statues that come to life, as well as a massive saltwater aquarium.
(3377 Las Vegas Blvd. S)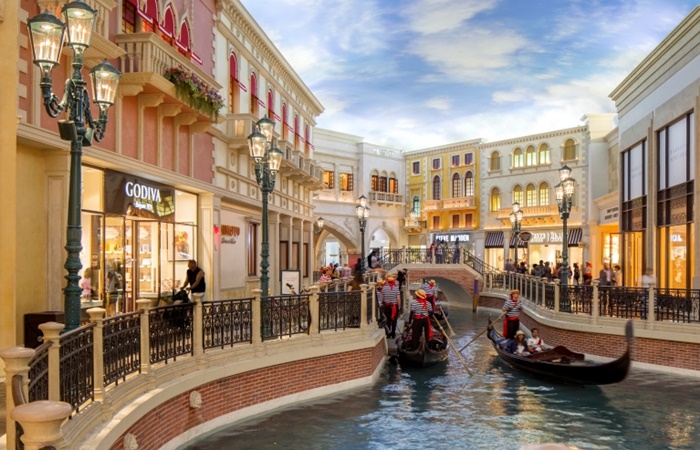 The Grand Canal Shoppes at the Venetian Resort & Casino are open weekdays from 10 AM until 11 PM and weekends until midnight. Watch talented performers serenade shoppers as they stroll along the almost quarter mile of cobblestone streets and an ever-changing Italian sky. Ride the gondolas with its singing gondoliers on the half-mile indoor man-made canal at St. Mark's Square. Dozens of luxurious apparel and specialty shops are available, as well as many top-rated upscale restaurants.
(3600 Las Vegas Blvd. S.)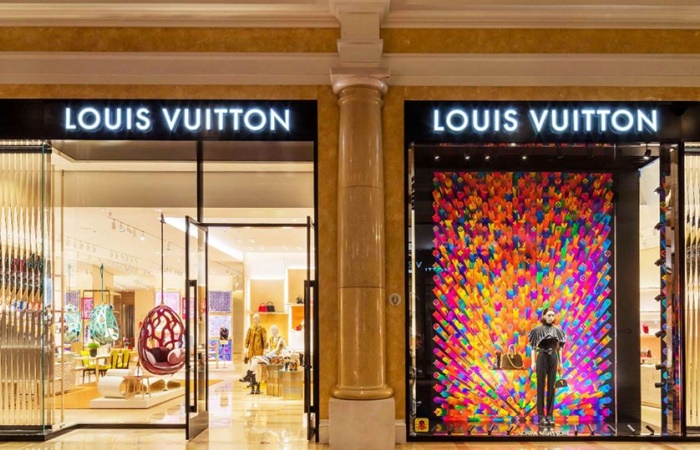 Via Bellagio features a collection of exquisite boutiques like Bottega Veneta, Breguet, Chanel, Capri, Dior, Gucci, Fendi, and Louis Vuitton. If you enjoy luxury shopping, you'll find all the top brands here and more. Bellagio's signature shops have something for all tastes, whether you're in need of a new leather handbag or want a new designer dress for an upcoming event.
(3131 S. Las Vegas Blvd.)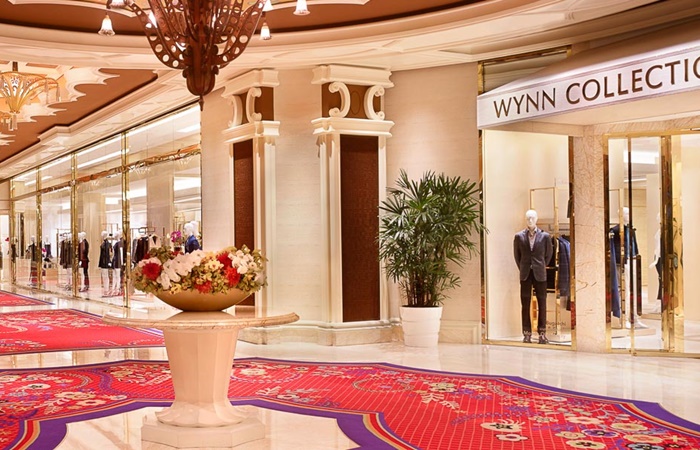 The Wynn Plaza Shops may be the most exclusive (and expensive) upscale shopping concourse in Las Vegas. The shops span more than 76,000 square feet and include a Ferrari-Maserati automobile dealership. There are many luxury brands to shop, such as Breitling, Cipriani, Kenzo, James Perse, Rimowa, Omega, and Saint Laurent. Wynn Plaza Shops are open Sunday through Thursday from 10 AM to 11 PM and Friday to Saturday until midnight.
(3645 Las Vegas Monorail)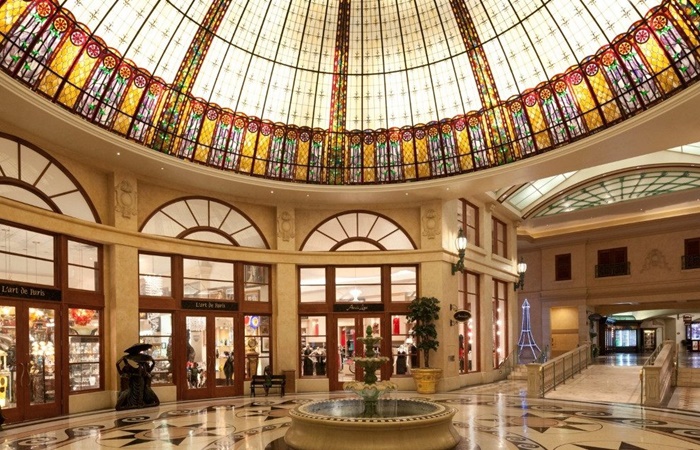 Le Boulevard at Paris Las Vegas providers shoppers with an upscale shopping experience unlike any other. Walk the winding cobblestone paths and stop into the many French boutiques and restaurants along the way. You'll find a wide assortment of goods during your journey, such as casual clothing, handbags, shoes, jewelry, cigars, gourmet treats, and memorabilia. The shops are open from 10 AM until 11 PM daily.
(3950 S. Las Vegas Blvd.)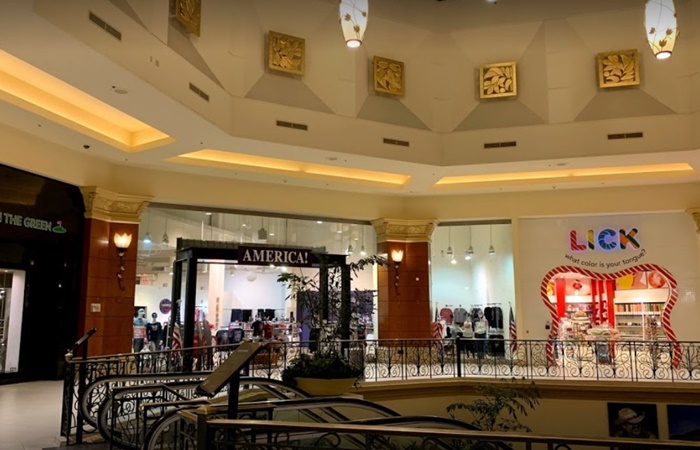 On the far south side of the Strip you'll find The Shops at Mandalay Place, a new shopping concept featuring a 310-foot-long "Sky Bridge" that connects The Luxor and Mandalay Bay Resorts. The Shops contains more than 40 upscale boutiques and restaurants and spans more than 100,000 square feet. Stop by anytime Sunday through Thursday from 10 AM until 11 PM or until midnight on Friday and Saturday.
(3785 S. Las Vegas Blvd.)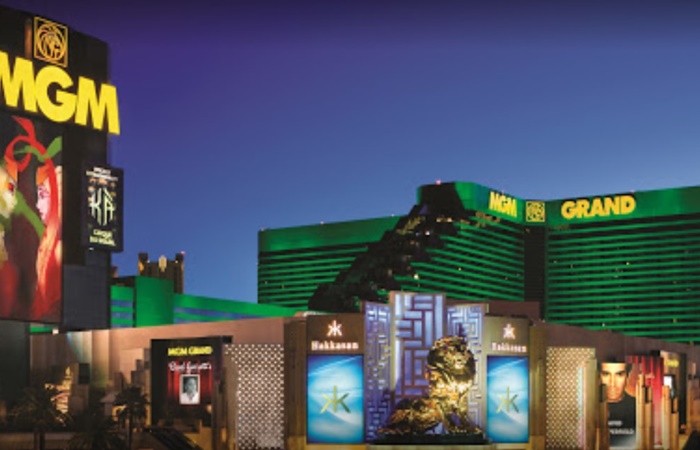 There's much to love at Showcase Mall near the MGM Grand Hotel. On the South Strip is M & M's World, as well as the World of Coca-Cola. There is also a multi-level mall with tons of stores, arcades, food outlets, and movies. This massive entertainment complex is much more than a traditional shopping mall. Showcase Mall is also a great place to purchase souvenirs if you're just visiting Las Vegas.
(3570 Las Vegas Blvd. S.)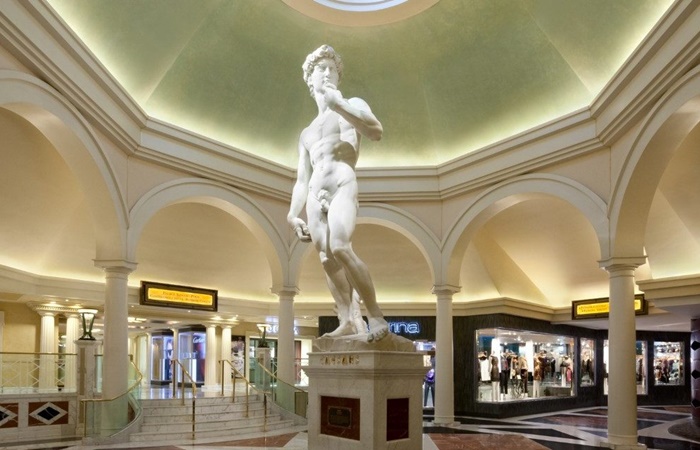 In a central hallway between Gordon Ramsay Pub & Grill and the Numb Bar & Frozen Cocktails, you'll find a series of retail shops known as the Appian Way Shops. Here you'll discover everything from gifts and fine art to apparel and jewelry. There is even a life-sized replica of Michelangelo's David. While there are many shops to choose from, some of the best include Caesars Activewear, Sun Gods, Carnevale Gallery, and Emperor's Essentials.
(3635 S. Las Vegas Blvd.)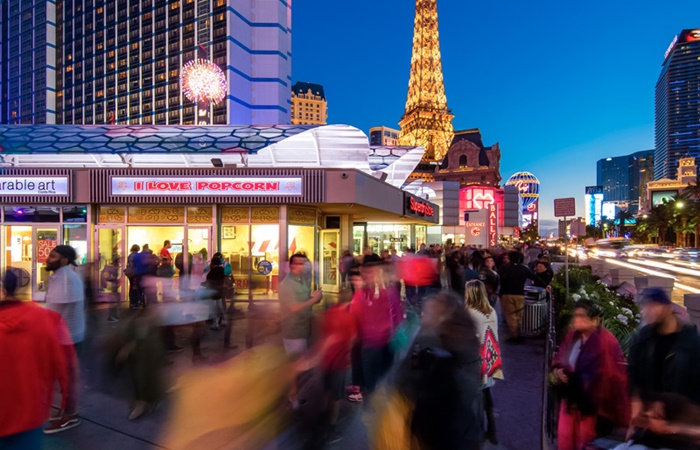 Grand Bazaar Shops consists of a busy, open-air mall with countless boutiques, restaurants, specialty stores, and fast food outlets. Whether you're a foodie looking to indulge in one of Giordano's famous stuffed deep-dish pizzas, or want to grab a local brew from one of Bally's one-of-a-kind bars, you'll find just what you're looking for at the Grand Bazaar Shops.
(3700 W Flamingo Rd.)
From elegant jewelry to hot pretzels, Masquerade Village at the Rio Hotel and Casino suits everyone's needs. The shopping mall features more than 60,000 square feet of shopping space including cosmetics, sundries, resort wear, sports memorabilia, artwork, children's clothing, toys, and much more.
(3799 Las Vegas Blvd. S.)
MGM Grand Avenue makes shopping fun by offering a diverse collection of shops including fine jewelry, souvenirs, gifts, and men's and women's fashions. You'll find a wide range of shops, such as America, Below the Knee, Black Clover, Grand Express, KA Boutique, Jabbwockeez Store, and Las Vegas Harley Davidson.
(3400 Las Vegas Blvd. S.)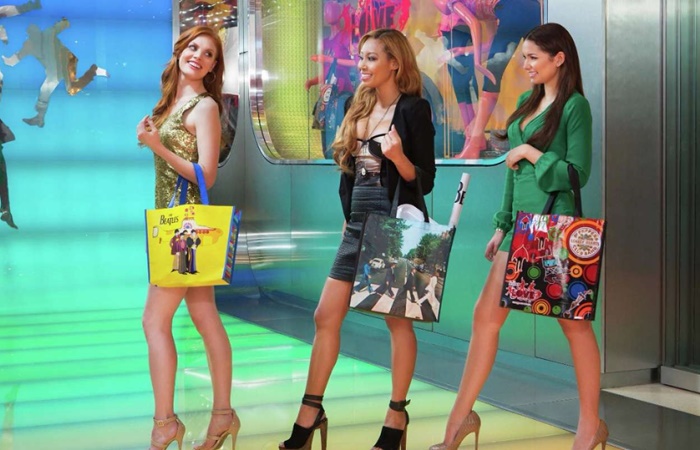 If you're in the mood for some retail therapy, head to the Mirage Shops at The Mirage Hotel & Casino. There are many unique shops, including specialty shops like Karma and Luck, Nectar Bath Treats, Spa Retail, The Art of Music, and Starlight Tattoo. You will also find designer shops like Misura and Optica.
(2000 Las Vegas Blvd. S.)
The Strat Hotel, Casino and Skypod offers two levels of retail shops with dozens of specialty stores and dining venues. Choose from a wide range of shops, such as ASHBA Clothing, Amazing Perfume, Cleo's, D'eor, Elleure, The Hat Co, Las Vegas Magic Shop, Magic Body Art, and so much more.
(3663 S. Las Vegas Blvd.)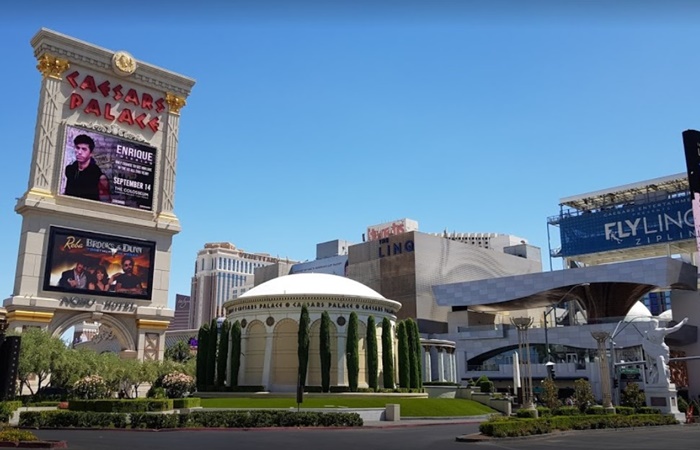 The Miracle Mile Shops at Planet Hollywood Resort & Casino features more than 475,000 square feet of space that stretches more than 1.2 miles long. The enclosed shopping mall is home to over 170 stores, as well as 15 restaurants and several live entertainment venues. Choose from stores like Alex and Ani, The Body Shop, Drybar, and Cashman Photo Magic.
NEXT PAGE: 8.3 BARGAIN SHOPPING AT OUTLET MALLS.... ⇨