8.1 Shopping Malls On (Or Near) the Strip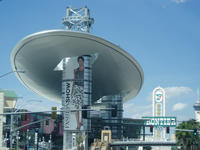 Gambling is no longer the only reason people visit the famous Strip. Since the 1990s, Las Vegas has become a bustling vacation spot with more than 42 million visitors each year. What do these visitors want? More dining establishments, exciting entertainment, memorable sightseeing, and an increase in shopping opportunities. While there are just a couple shopping malls located directly on the Strip, you will find some other excellent shopping destinations within a short drive of the Las Vegas Strip.
Shopping Malls
(3200 Las Vegas Blvd. S.)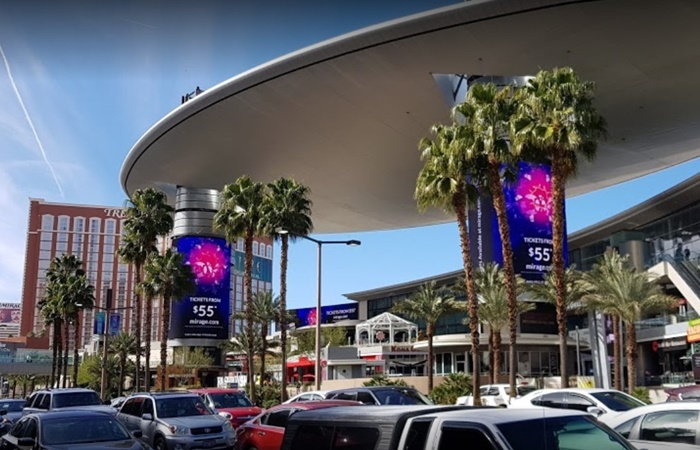 Located directly on the Las Vegas Strip, The Fashion Show Mall features more than 250 stores, 25 dining establishments, and eight department stores. The iconic dining, shopping, and entertainment destination also features weekly New York-style runway shows that showcase the hottest fashion brands. The events also include live music and dance. At The Fashion Show Mall, you'll find all of your favorite stores, such as Dillard's, Neiman Marcus, Bloomingdales, Nordstrom, and Saks Fifth Avenue.
(3528 S. Maryland Pkwy)
Spread out over 75 acres, The Boulevard Mall is a single-story regional mall with 140 stores. The anchor stores include 99 Ranch Market and Goodwill. The mall has been around since 1965 and has recently attracted new restaurants and entertainment options like Galaxy Theaters, SeaQuest Aquarium, and HeadzUp. While not as high end as The Fashion Show Mall, you can find some excellent retail spots and affordable goods. Some of the mall's most popular stores include Bath and Body Works, Christy's Candy Shop, Designer Jewelers, Crazy Jeans, and Amina Luggage.
(4300 Meadows Ln)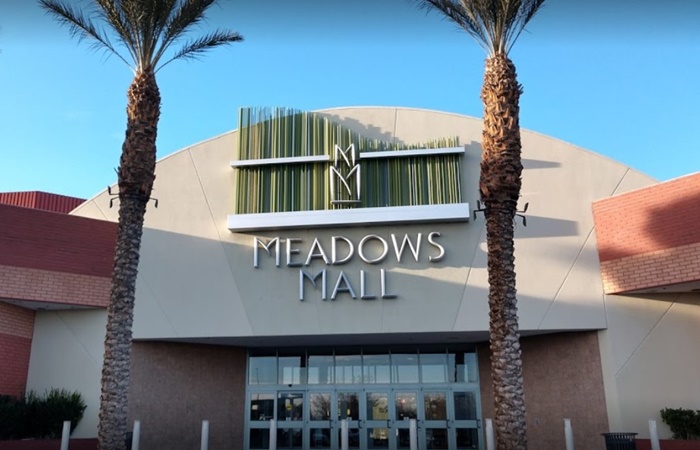 Located just 11 minutes from the Las Vegas Strip, Meadows Mall features two stories and more than 960,000 square feet of retail space. In addition to five anchors, the mall has 118 stores and color-coded lots. Meadows Mall is a fun retreat for both children and adults. The play area will keep your kids entertained and the popular attractions like the Nevada State Museum and Springs Preserve are great options for the entire family. You will also find a wide range of shopping options at Meadows Mall, such as Kay Jewelers, Lane Bryant, JCPenney, Torrid, Zumiez, Victoria's Secret, and Shoe Dept. Encore.
(560 S. Decatur Blvd)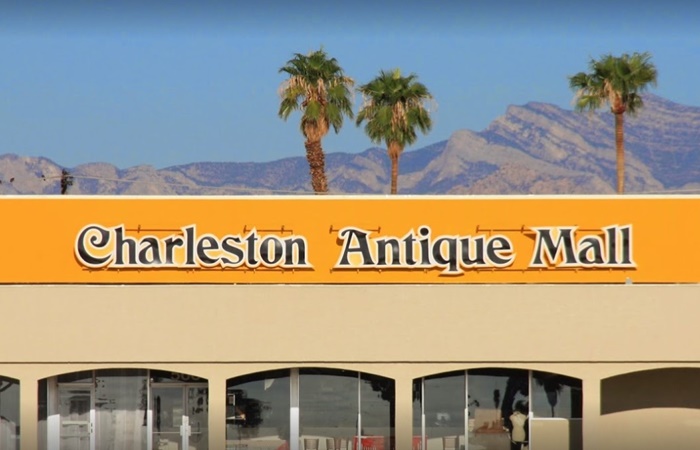 While not your traditional mall, Charleston Antique Mall is fun find in Las Vegas. The mall is located just 12 minutes from the Strip and offers a wide selection of unique antiques, vintage furniture, and other decades-old apparel, housewares, and accessories. The massive emporium is open daily and has something unique in every direction you turn. Charleston Antique Mall is home to more than 60 dealers who bring in new items on a regular basis. The prices are affordable and there is plenty of free parking for customers.
(707 Fremont St)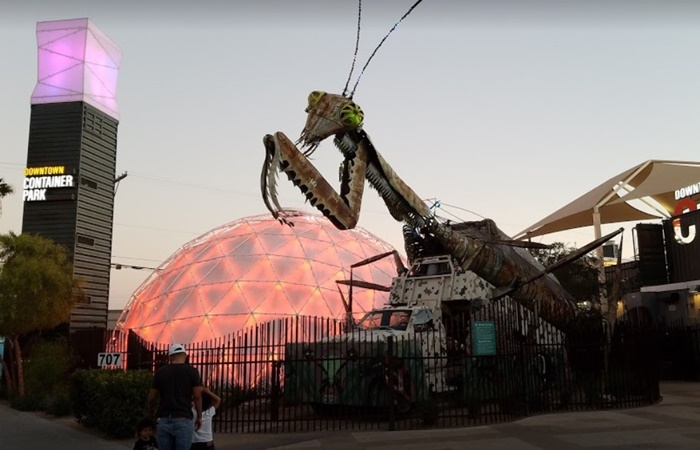 Downtown Container Park is an offbeat shopping center that was built from shopping containers, hence the name. The open-air shopping center is chocked full of boutique retail shops, live entertainment options, unique restaurants, and fun for the entire family. From award-winning jerky found at JoJo's Jerky to gourmet quick-service dining available at Downtown Terrace, there is truly something for everyone. For children, there is an interactive playground that features an iconic Treehouse. For adults, simply relax while enjoying free movies and concerts on the main stage. You can find Downtown Container Park located just a 10-minute drive away from the Vegas Strip.
(2240 Village Walk Dr.)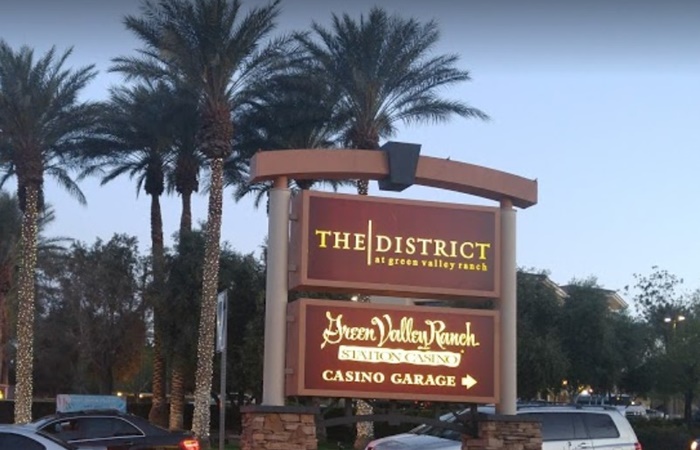 Experience the ultimate shopping experience at The District at Green Valley Ranch, an upscale mixed-use development adjacent to the east of Green Valley Ranch. While the shopping mall is a 14-minute drive from the Las Vegas Strip, it's worth the trip. The mall is frequently hosting events and promotions which you can find directly on their website. If you're looking for a bite to eat, check out Rachel's Kitchen, King's Fish House, or Bella Vita. If you're up for some shopping, there are also plenty of options like Sephora, REI, Red Rock Running Company, and Anthropologie.
(400 S. Rampart Blvd)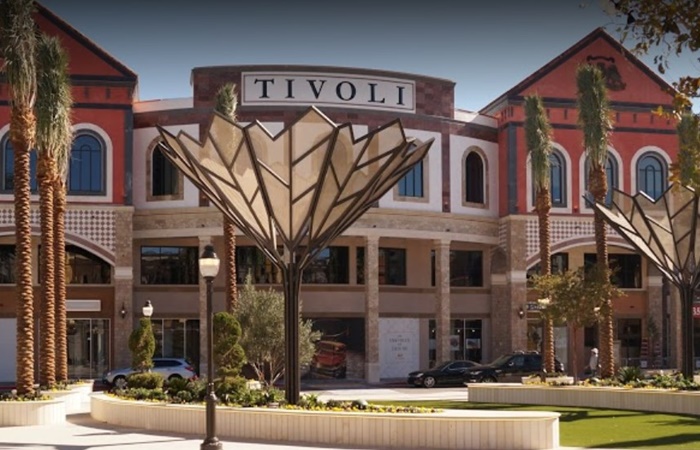 Located on more than 28 acres of land, Tivoli Village is a mixed-use development center that features both office and retail space. The premier Las Vegas lifestyle destination offers a vast number of retailers, as well as various services and dining options. Sample the cuisine at Brio Tuscan Grill or grab something sweet to snack on at Cupkates. You will also find numerous services and shops, such as Dance with Me Studio, Diamanti Fine Jewelers, KS Kitchen and Bath Studio, The Shade Store, WFG National Title, and MBF Photography. You will also discover events held throughout the year for guests of Tivoli Village. The shopping mall is located just 14 minutes from the Las Vegas Strip.
(3720 S. Las Vegas Blvd)
The Shops at Crystals are a must-see. This upscale shopping destination located directly on the Las Vegas Strip spans more than 262,000 square feet and features countless high-end retailers, art galleries, gourmet restaurants, and industrial offices. The Shops at Crystals is known for their masterfully curated collection of more than 50 of the finest luxury brands in the world. The shopping destination is all about luxury shopping with retailers like Tom Ford, Audemars Piguet, BVLGARI, Paul Smith, Gianvito Rossi, and Alice and Oliva. You'll also find some of the world's most popular brands like Dolce & Gabbana, Louis Vuitton, Gucci, Cartier, Prada, and Dior.
(3743 S. Las Vegas Blvd)
Get a taste of island living at the Hawaiian Marketplace in Las Vegas. The 80,000 square foot outdoor shopping center offers something for everyone, from tropical plants to Hawaiian statues. You will also discover a number of great services performed by certified professionals, whether you're in the market for teeth whitening, a foot massage, or even a tattoo. There is also plenty for hungry shoppers, including favorites like battered macaroni and cheese nuggets, breaded okra, onion rings, and sweet potato pie. While parking can be hard to come by, you will find public parking spaces nearby at the Showcase Mall and the lots next to McDonalds and the Harley Davison Café.
(6605 S. Las Vegas Blvd)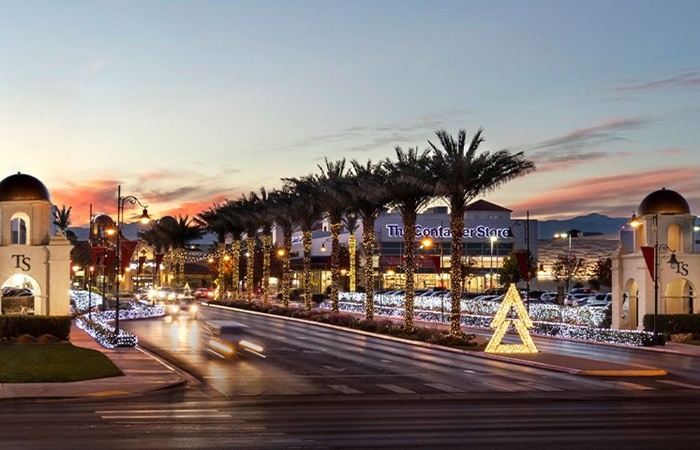 Town Square Las Vegas is an open-air shopping center with dining, entertainment, and office options spread over 93 acres. There are plenty of retail options available at Town Square, such as H&M, Express, Old Navy, T.J. Maxx, Kay Jewelers, MAC, Oakley, and Stargaze Fragrances. You will also discover various events being held at the mall on a weekly basis, from beauty events to Happy Hours. Town Square Las Vegas is open seven days a week and offers hours of fun.
(1980 Festival Plaza Dr)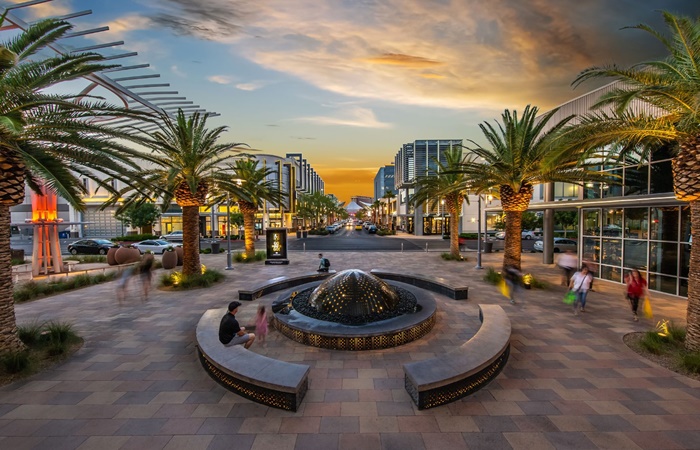 Less than a 20-minute drive from the Las Vegas Strip is Downtown Summerlin, a walkable urban center that offers world-class dining, shopping, and entertainment. The 400-acre development lies on the western outskirts of Vegas and is home to the Las Vegas Ballpark and the Golden Knights practice facility. At Downtown Summerlin, you'll find plenty of shopping opportunities like Apple, Banana Republic, Crate & Barrel, Ethan Allen, and LOFT.
NEXT PAGE: 8.2 HOTEL SHOPPING MALLS.... ⇨