6.9 Bachelor Party Vegas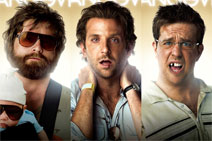 Everybody knows that getting married is no easy feat. From dealing with in-law demands to ensuring your bride gets everything she wants (and more), the groom has got his work cut out for him. Being his best friend and best man, it'll be your job to make sure that, for all the stress he's going through, he gets the best bachelor party one could have. If you're not keen on how to make the most out of a bachelor's night out in Las Vegas, here's a fool proof guide to ensure you do the poor groom-to-be right.
The Optional Task
At this junction of the planning process, here is where some planning guides may differ. Some may tell you to send out invitations, but that really depends on the size of the party. If you're dealing with a smaller affair, just make a few phone calls and dish out the details personally. Chances are though that most of the guests will already be aware of the nightly events, as you probably have been canvassing them for money to help pay for the opulent night.
Some people find themselves cracking under the pressure of planning a bachelor party, but really it's no different than planning a vacation. It just requires knowledge of the groom-to-be, a little disposable cash, and an attention to detail. Luckily for those completely unable to take on this task, there are numerous VIP services available that will help plan an evening out, alternatively you can hire professionals to plan your night such as Vegas VIP (1800-VEGASVIP) or you can choose one of the bachelorvegas.com which would save you money and time, let them do the rest, going so far as to making every reservation and ensuring all details are in place.
Starting the Process
The first thing you'll need to do is make sure you know the groom as well as you think you do. Don't assume anything; canvas him with general questions that, in the long run, will give you a basic idea of what he's into (i.e. wild partying or quiet nights at home). This information will help you put together the "meat and potatoes" of the evening and will also ensure you don't bore the poor guy into submission. Once the information you need is gathered, it's time to gather anyone else involved, such as the groomsmen, to figure out a timeframe and a budget. If you really want to score points and get on the bride's good side, don't hesitate to run any ideas by her - she is, in theory, supposed to know everything about her soon-to-be husband.
Know What's Out There
Once you find out what the groom-to-be is into, you'll need to pay attention to what Las Vegas has to offer. Being a city built on tourism and entertainment, the city houses a large variety of different venues that can make the night a success - it all just depends on the type of person the bachelor is. To read in depth coverage to know what your options are, visit Thrillist bachelor guide here.
If you're dealing with a gentleman that would thoroughly enjoy a quiet night on the town, you could probably get away with a simple dinner and a movie. There are a vast plethora of restaurants both on and off the Strip that could easily accommodate a large party without sacrificing the classy, elegant atmosphere. There are several micro breweries in town that make for the perfect bachelor setting and offer large menus with plenty of delicious options to choose from.
Though the bachelor may not be a wild partier, he may also want something a bit less toned down than a restaurant. Luckily, Las Vegas is not just a city of nightclubs. For each nightclub, there is an equally as entertaining lounge. For example, anybody looking for a quiet atmosphere to enjoy with a group of friends will find appreciation in Bellagio's newest establishment, Hyde.
For those that fall on the farthest end of the spectrum, though, Sin City is also home to a wide range of nightclubs, ranging from the toned down Drai's at Bill's Gambling Hall to the pricey XS Nightclub at Encore Hotel and Casino. Even beyond the music-fueled nightclubs are a range of strip clubs that could make even the most sexual man blush. Clubs like Sapphire and Spearmint Rhino are said to house Sin City's hottest ladies, so keep those in mind if your bachelor is into the strip club scene.
The Guest List
Being the groom's best friend, you should already know who he would want to see at his bachelor party. If you do need help, seeing as how you probably want to surprise him as much as possible, this may be another trip to the bride for advice. Feel free to utilize the bride as much as possible in this process as, again, she should know the groom better than anyone; just make sure it doesn't look like you two are having an affair. A guest list is important when you're dealing with something that requires tickets, such as a sporting event, or when you need a headcount for transportation purposes.
Booking the Night
Now that you've got the details squared away in terms of the When, the Who, and the Where, its time to make some phone calls. Booking the hotel is the easy part, especially if you're able to swing a penthouse suite. If not, though, arranging for a block of rooms is fairly simple to accomplish.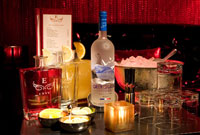 Once sleeping arrangements are set in stone, you can move onto the actual entertainment of the night. If you're going with the nightclub / strip club routine, you can reserve a VIP table and bottle service which, while pricey, will make the man of the hour feel like the guest of honor.
If you plan on treating the bachelor to a nice dining experience at one of Sin City's local breweries, you'll want to set up reservations ahead of time to ensure your group can sit together. Of course, any sort of stage show that requires tickets should be considered before anything, as things in Las Vegas can sell out rather quickly.
No matter what the plans are, you'll want to have some form of transportation arranged. Rather than rely on shoddy and expensive taxi cabs, go that extra mile and reserve a limousine for the evening. Spacious and comfortable, any style of limo will give that celebrity look and feel to the evening. Check out vegasviplimo.com Ranging from the basic stretch to the cool looking stretch Hummer, there is a vehicle made to fit any size party.
Booking The Day
If the event is taking place between March and September, pool parties are inevidable part of the day time activities; Marquee Dayclub, Encore Beach Club or Daylight and Drai's are the top daylife spots to hang out during the day, some alcohol served by gorgeous coctail waitresses.
NEXT PAGE: 7.1 RESTAURANTS: THE CHOICE YOU HAVE.... ⇨